Harrogate's Most Renowned Hog Roast Caterer
Parties are fun, but if you are the person organising them they can also be stressful. Making sure that there is enough for everyone to eat is the biggest headache. It takes a lot of time and organising, and it is all too easy to forget something, but there is an easy way to take care of all of the party food you need. Just hire the Hog Roast Harrogate team.
We have over a decade of experience. Our professional chefs can easily provide you with great food, and do so for a low, per head, cost.
The Best Hog Roast for Any Event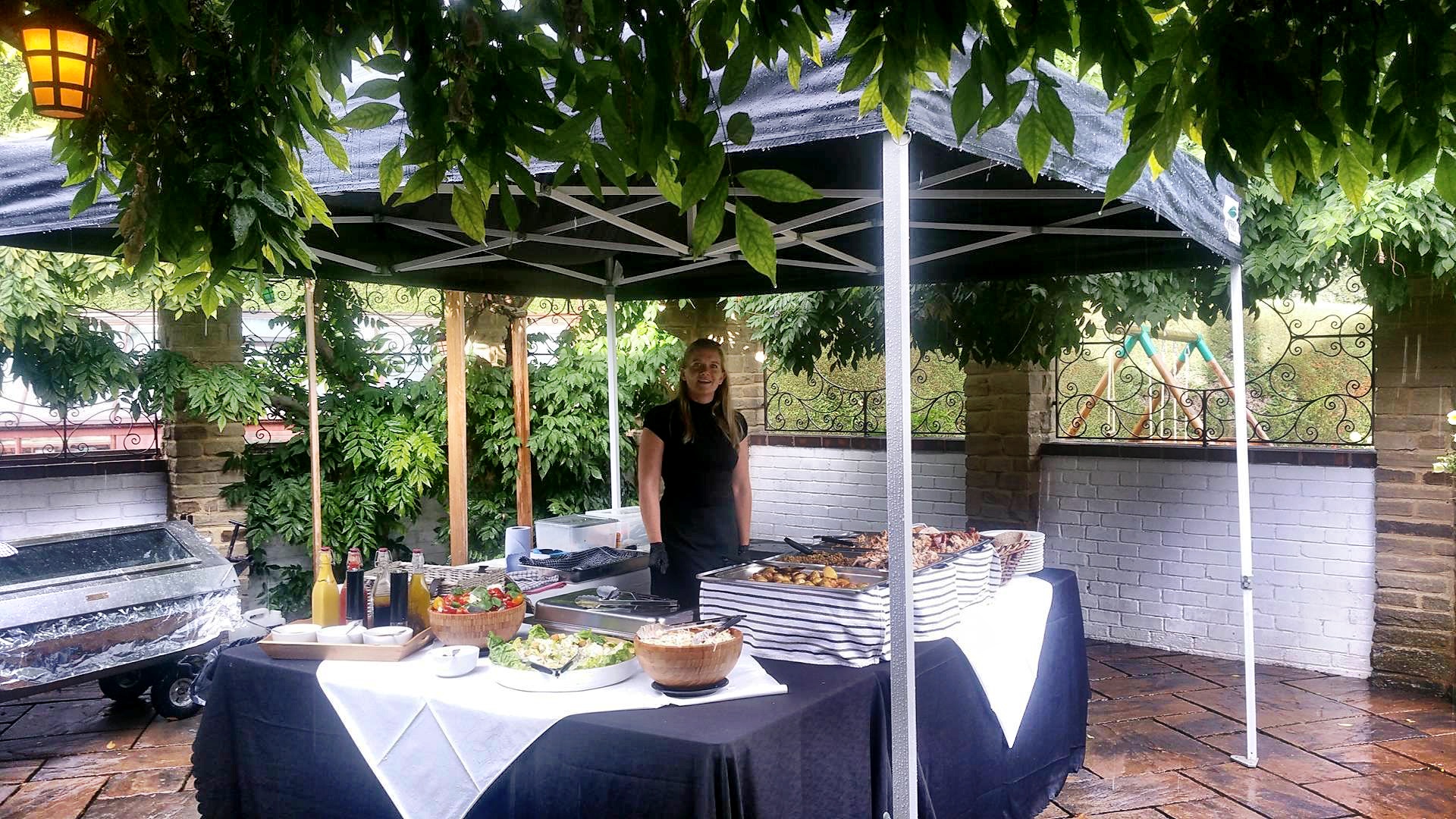 Over the years, we have added to our menu. Roasted hogs are very popular. They look great, smell wonderful and can easily feed a large group and do so quickly. Spit roasted hogs are still our most popular item, but we also offer a range of other meats that we can either barbecued or spit roast.
Our chefs use the best ingredients and wherever possible source the food locally. This helps to ensure freshness, keeps the price down, supports the community and keeps our carbon footprint as low as possible.
On the day of your event, your catering team will arrive in good time and set everything up. All of the food will be freshly cooked in front of you and your guests. Once cooked it can either be laid out on a buffet table or served to your guests at the table.
You choose what food is served to your guests. Our menu is extensive. There are salads, roasted meats, cold cuts, side dishes, desserts and platters of finger foods and canapés available.
Hire a Spit Roaster in Harrogate
If you prefer we can deliver a hog roaster to your home or party location for you to use. This option allows you to cook your own food for your guests.
Whatever you want, we can provide it. Just give us a call or fill in the form on this website to get a tailored quote.