Harrogate's Most Renowned Hog Roast Caterer
If you are planning an event in Harrogate and you want to be able to enjoy it as much as your guests without having to worry about the food, help is at hand. The Hog Roast Harrogate team are here to do all of the hard work for you and provide you and your guests with a fantastic menu and excellent customer service.
We have been supplying the finest hog roasts in Harrogate for more than ten years now, and our delicious spit roasted pork has always been hugely popular at every event we have been asked to cater for. Our experienced team are continually expanding our menus and we are able to cater effectively for all tastes by providing a range of other meats and barbecue dishes as well as providing options for all different diets.
The Best Hog Roast for Any Event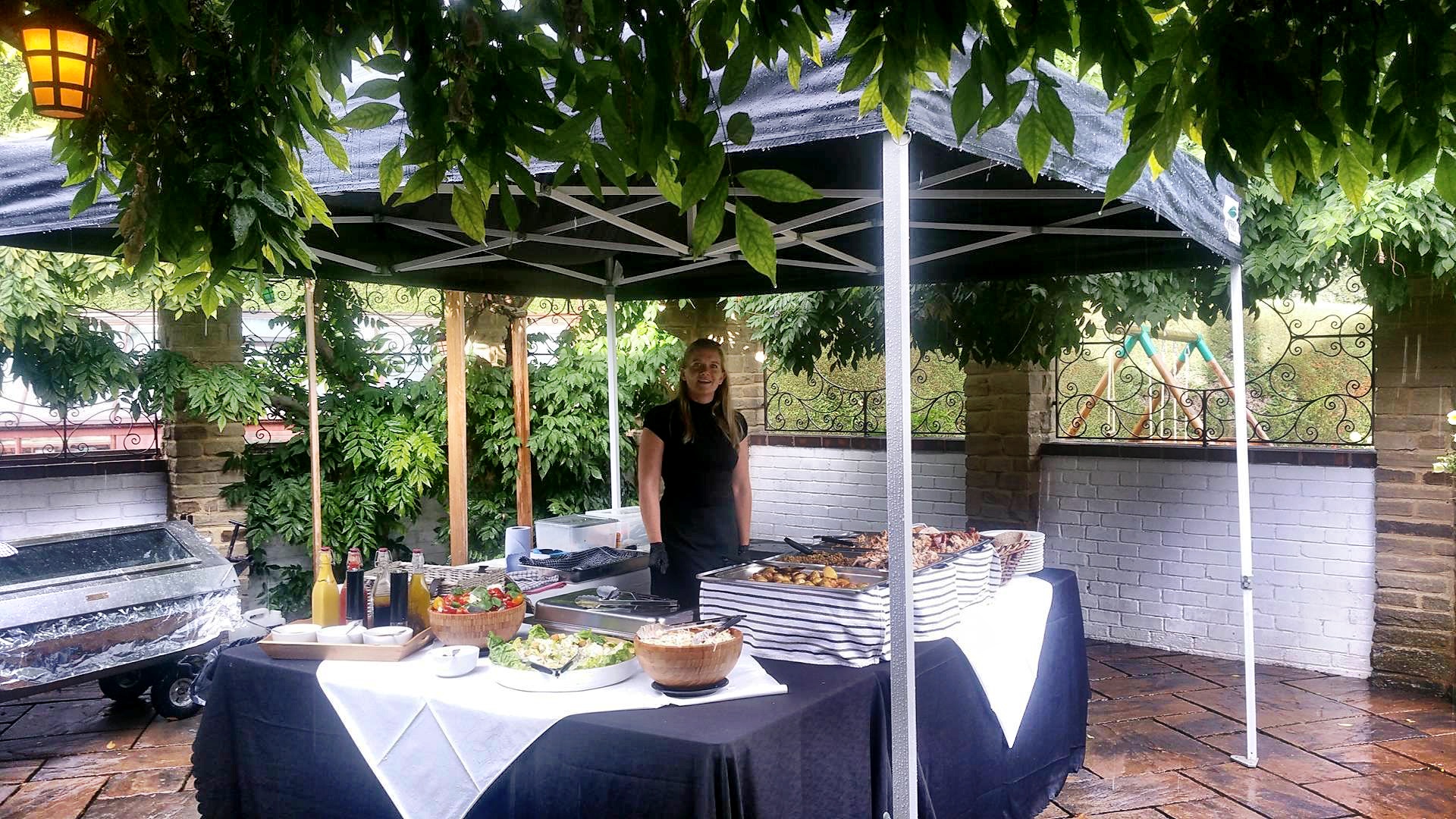 Our chefs use the best ingredients and wherever possible source the food locally. This helps to ensure freshness, keeps the price down, supports the community and keeps our carbon footprint as low as possible. So when using Hog Roast Harrogate to cater for your event you are deciding to support local businesses too!
We will arrive at your venue several hours in advance of your event to allow plenty of time for the delicate cooking process of our pork. We will also prepare the rest of your menu in full view of your guest, as well as taking care of setting up the food service area in your preferred style, whether it be as a buffet or as a sit-down meal with table service.
We will give the option of choosing one of our set menus or creating your own. We have an extensive selection of diverse dishes to choose from, as well as 3-course meals and canapes for more formal events and special occasions. If there is something specific you would love to have on your menu, we will gladly incorporate this for you.
Hog Roast Harrogate Catering 
Hog Roast Harrogate also feels very akin to the past, as we have adopted what was a medieval method of cooking and breathed new life into it with our modern interpretation of it. Whilst we are very respectful of our culinary ancestors, we have taken hog roast cooking to a whole new level with our innovative hog roast machines and contemporary menus, ensuring this glorious tradition lives on and can be enjoyed by everyone in Harrogate, no matter what the occasion.
One of our classic hog roast feasts would be the ideal catering choice for a traditional wedding reception in one of Harrogate's grand Edwardian hotels. Alternatively, because our equipment is so practical and easy to transport, one of our more informal buffets would be a great option for an outdoor party for family and friends after spending the day spotting stone animals at Brimham Rocks. With our perfect balance of traditional methods and modern menus, Hog Roast Harrogate can cater for any type of event, and unlike Mother Shipton's Cave, our prices certainly won't petrify you!
Hire a Spit Roaster in Harrogate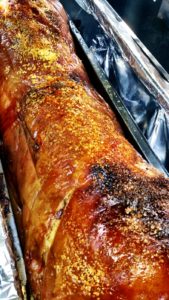 Are you looking for an impressive yet stress-free way of doing your own catering for your event? Hiring one of our hog roast machines is definitely the way to go! We will bring it to your chosen venue, give you all the advice and info you need to get the best out of it, and collect it again after your event.
We have varied packages that accommodate all budgets and if you would like a free quote for any of our catering or machine hire services, you can get in touch with us here at Hog Roast Harrogate by phone, email or our online query form.